British luxury car maker Rolls-Royce and Dutch fashion designer Iris van Herpen released a bespoke Phantom Syntopia on 6 March.
Based on the Phantom Extended model, the one-of-a-kind Phantom Syntopia took four years to develop and is meant for private collection.
Named after haute couture icon Van Herpen's landmark 2018 collection, the Phantom Syntopia follows the 'Weaving Water' theme which dominates the interiors and is visible on the bonnet of the car.
What to know about Rolls-Royce Phantom Syntopia
Unique 'Weaving Water' theme that reflects the starlit night sky
The headliner is where the Haute Couture 'Weaving Water' theme is immediately visible upon entering the luxury car.
It is made of a single sheet of leather and appears like a 3D object. It has 162 delicate petals made of glass organza and 995 sparkling fiber optic 'stars', of which 187 were placed by hand.
The theme runs throughout the interior of the car, including the width of the Phantom's fascia. Of the seats, the front is finished in Magic Grey leather while a specially created silk-blend fabric has been used for the rear.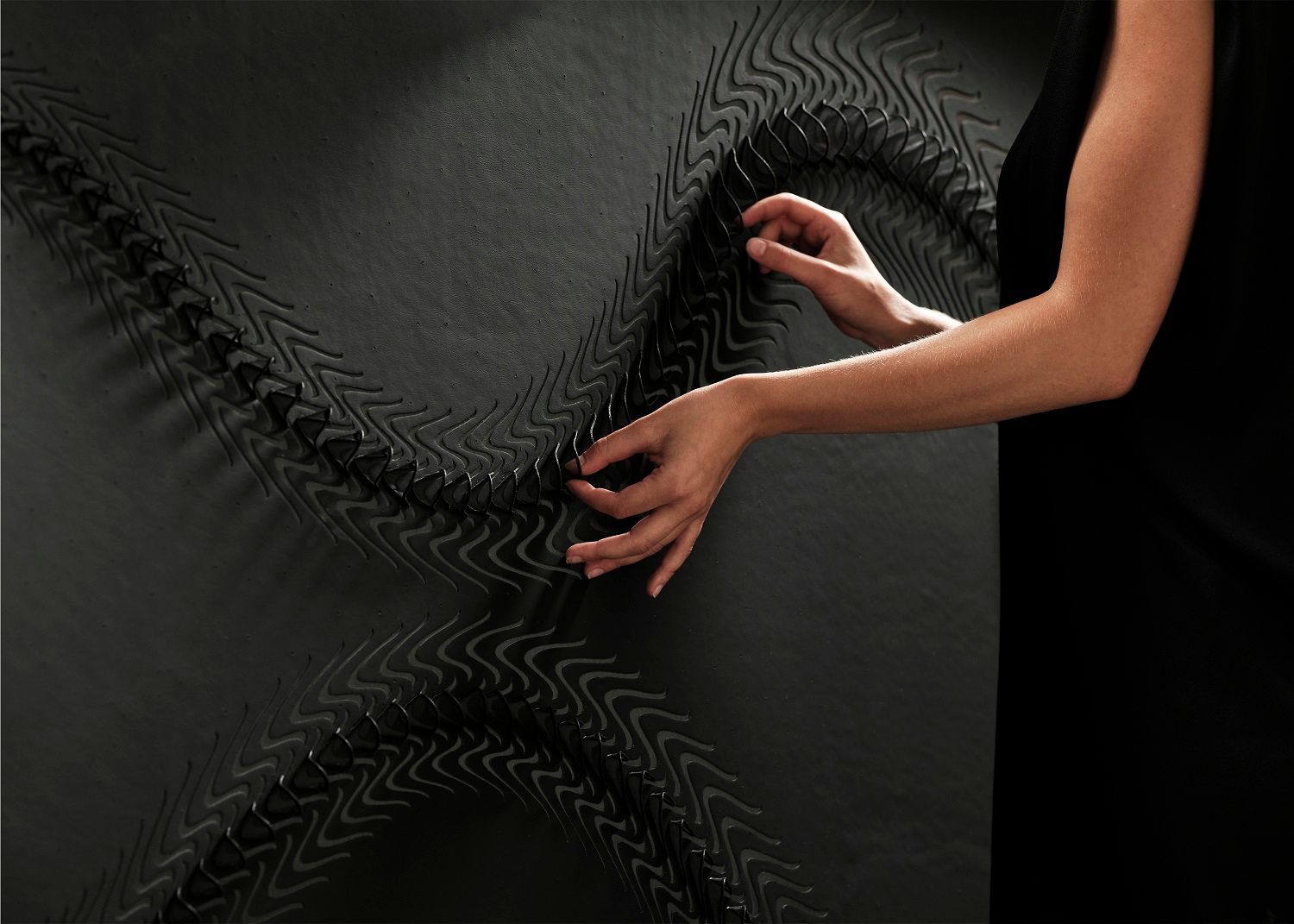 Rolls-Royce also developed what it calls a "Liquid Noir" iridescent paint which reflects purple, blue, magenta and gold undertones when seen from different angles in sunlight.
The car is the first Rolls-Royce to come with a bespoke scent made in collaboration with the clients of the machine.
Designed for private collection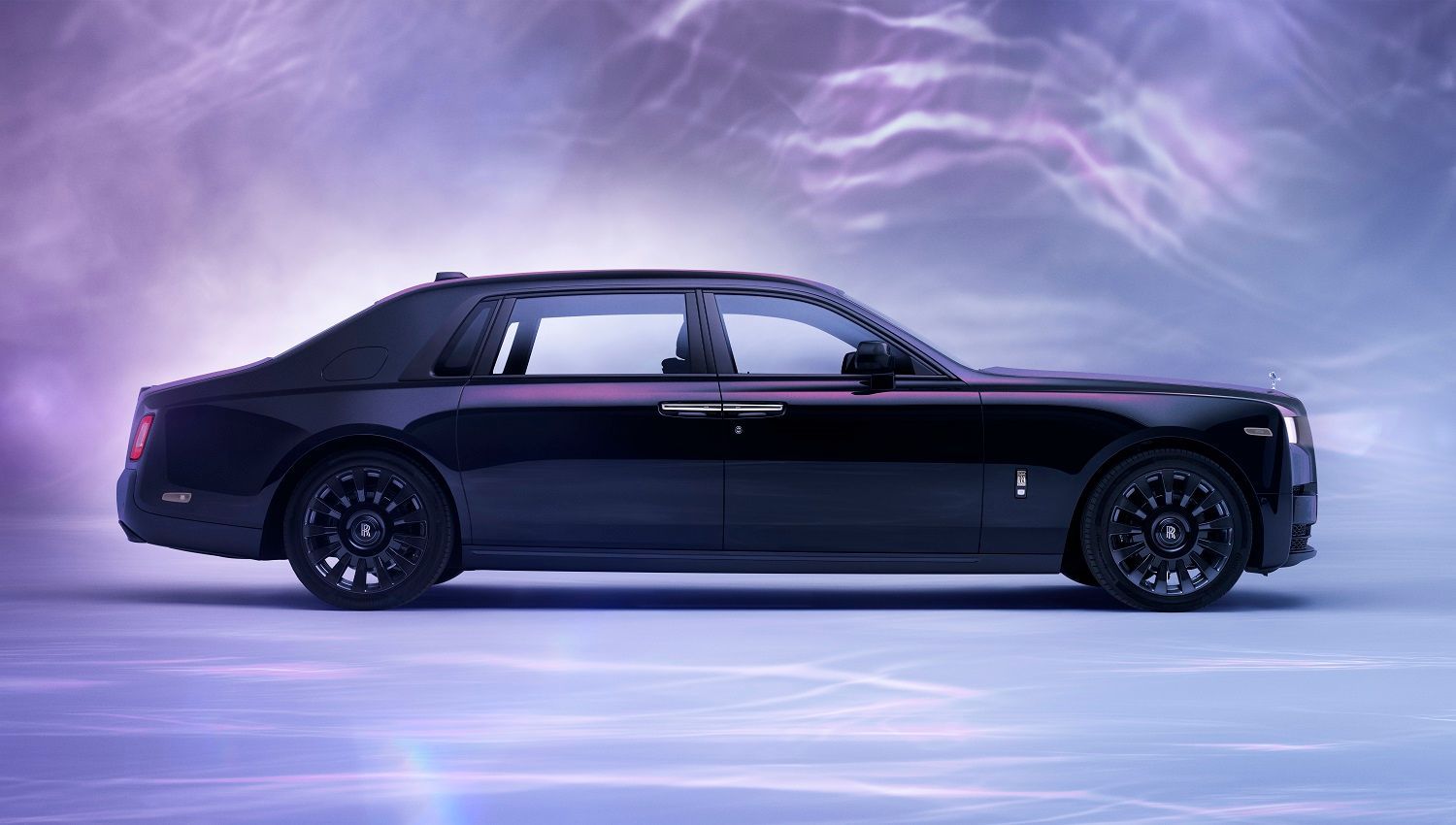 Rolls-Royce said in a statement that the Iris Van Herpen designed Phantom Syntopia "will take its place in the clients' private collection in May" and it will never be replicated.
The company said that Van Herpen will also design a one-off garment based on the 'Weaving Water' theme seen on the headliner for the clients. It will take around six months for development.
"For this special collaboration, I was inspired by the concept of 'Weaving Water' and transformed the sense of being in movement into an immersive experience of fluidity inside the Phantom. I wanted this to become a state-of-the-art experience being overwhelmed by the forces of nature," Van Herpen said in the statement.
"When I met the Bespoke Collective, I discovered that the world of Rolls-Royce is very similar to Haute Couture. Every garment I create is a one-off, tailor-made to my clients' individual measurements, just like every Rolls-Royce," the designer added.
(Main and Featured images: Rolls-Royce Motor Cars)
This story first appeared here.
Iris Van Herpen And Rolls-Royce Reveal An Haute Couture Phantom Car